The parcel of digital real estate on which your online business is established is referred to as website hosting services.
If you have a website, it must be accessible via the internet, and these hosting services are the landlords who set up and maintain your site so that your clients can see it when they type in your URL.
There are various sorts of web hosting services available to suit the needs of various types of businesses.
Some web hosting companies will build your entire website for you, while others will simply hand you the shovel and tell you what to do with it.
The considerations listed below will help you choose a hosting firm based on your business type and size.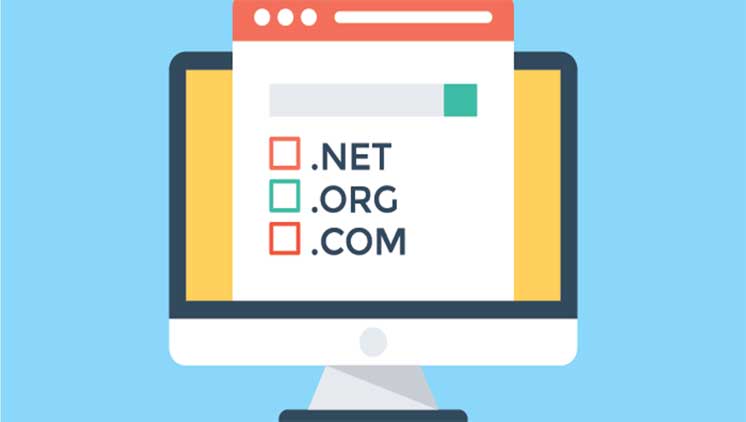 How to Choose the Best Web Hosting Company?
There are a bewildering number of web hosting companies vying for your business.
How can you know which one is the best? Begin by remembering the following points:
Bandwidth: If your site has a lot of graphics, dozens of pages, and a lot of visitors, you'll need a lot of bandwidth and storage space.
Compatibility: In your haste to find a website hosting company, you may neglect one important detail: the operating systems that are supported.
Reliability: When looking for web hosting, dependability and availability are important factors to consider. The finest web hosting businesses boast availability rates of 98 to 99 percent, also known as "Uptime."
Security: It's a big error to choose a web hosting service without first understanding about its security features.
What Do Hosting Packages Mean to You?
The more sophisticated or large a website is, the more thorough a setup package it will require. The most important ones are as follows:
Shared: The most basic option offered by providers is shared web hosting. Your website is shared with many other websites on the same server, therefore you're sharing the server as well as any other resources like memory or CPU.
VPS: Unlike a shared server, a virtual private server is dedicated to your individual needs.. Although you are still sharing a physical server, the service generates a virtual server for you.
Dedicated: Dedicated hosting is a step up from shared hosting. Dedicated hosting allows you to have complete control over your server in addition to having your own.
WordPress: WordPress is a customized shared hosting provider that caters to a niche market. The servers themselves are configured differently, with features that are especially appealing to WordPress performance, such as faster load times, pre-installation, security elements that are expressly designed for WordPress, and WordPress updates. This is useful for businesses with WordPress-based websites.
Take a look at some of the industry's biggest names:
Here are top three Top Domain Providers in World, namely:
BlueHost
Bluehost is one of the most prominent web hosting businesses in the industry, with over 2 million websites worldwide.
And when you take a look at what's on offer, it's easy to see why. Bluehost impresses us for a variety of reasons, including 1-click WordPress installation, 24/7 expert assistance from qualified specialists, and a 30-day money-back guarantee.
Pros:
Excellent client service
Web tools that have been added
Storage and bandwidth are both unlimited.
Cons:
It is necessary to pay for the site transfer
Upselling is prevalent.
Click this link https://www.bluehost.com/ for more detail.
HostGator
The familiar friendly gator, HostGator's mascot, will be recognized by most people.
The service is one of the most widely used in the country, and it offers a variety of benefits that encourage clients to return.
HostGator offers a 45-day money-back guarantee, as well as 24/7 live chat customer assistance and a 99.9% uptime guarantee.
Pros:
For a year, you can get a free domain.
Guaranteed uptime of 99.9%
There are numerous tools and plans to pick from.
Cons:
Only Linux is supported by VPS.
It's easy to grow overwhelmed with so many choices.
Visit this site through this link https://www.hostgator.com/.
IONOS by1&1
1&1 IONOS provides a comprehensive range of hosting services, including shared and WordPress-optimized hosting, dedicated servers, and virtual private networks (VPNs).
Pros:
There are numerous hosting alternatives accessible.
SSD storage is quick.
There is a 99.9% uptime guarantee.
Cons:
After the first year, prices rise.
Lower tiers have an email limit.
Click here https://www.ionos.com/ for more detail.
Conclusion
As tempting as it may be to pick a web hosting service fast and go on with your life, taking your time is unquestionably preferable.
You'll be able to find a service you can rely on in the long run if you do so.