Developing SAP skills can help you get a job at a company that uses enterprise resource planning software in their business operations. Understanding how to use SAP in relation to your industry can help you land a new job or advance to a leadership position.
This article will explain what SAP is, why businesses use it, how to improve your SAP skills, and how SAP ERP is used in the workplace.
What exactly is SAP?
SAP, which stands for Systems Applications and Products, is a popular enterprise resource planning (ERP) software. SAP develops a centralized system for businesses that allows each department to access and share common data, resulting in a better work environment for all employees. SAP is the most widely used ERP software on the market, with hundreds of fully integrated modules covering almost every aspect of business management.
What exactly is ERP?
ERP, or enterprise resource planning, is a software application system that allows businesses to manage their primary business functions in a single location. An ERP allows sales, marketing, procurement, human resources, and other departments to communicate and plan with one another. SAP is a software solution that is part of the ERP family.
What exactly does SAP do and why is it so important?
SAP collects and processes data from all business functions on a single platform. SAP is critical for many businesses because it enables easy communication between departments. Any organization's success is dependent on effective communication and data exchange among its functions, and SAP is an effective way to support those efforts.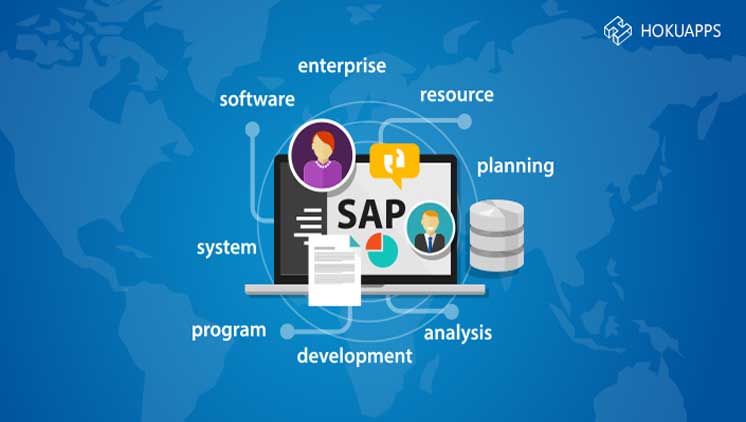 What exactly are SAP skills?
If you're applying to companies that use enterprise resource planning software, learning SAP can make you a more competitive candidate. Some positions may even require SAP experience and proficiency. Here are a few examples of common SAP skills:
Using transactions Knowing how to use transactions and input data into SAP software can help you stand out when applying for a job that requires you to manage sales.
Reporting Understanding how to run reports can provide information that you, your manager, or another department may require.
Accounting Knowing how to use the accounting modules within the SAP software can help you get a job in finance or accounting, but it can also help any employee working in a company's accounting department.
Understanding SAP software's recruiting modules can help human resource professionals better manage applicants and potential employees.
SAP includes a number of management modules, such as customer management, project management, warehouse management, transportation management, and inventory management. Learning management systems can help you stand out when applying for management positions.
One of the most important aspects of SAP software is the ability to communicate with other departments in order to keep a business running smoothly. Being able to demonstrate to a recruiter or interviewer your understanding of inter-departmental communication using SAP software can give you an advantage over other applicants for any job.
SAP certification and training
Consider SAP training and certification if you want to equip yourself with SAP skills and add an extra achievement to your resume. SAP provides training across all of its modules and over a hundred SAP certifications based on the skills you want to be fully competent in. Many SAP training modules are free, and many more are available for a fee. SAP certification does incur fees for each certification exam taken, so begin with the certification that is most relevant to your potential position. Here are a few SAP certifications you can obtain:
Spend analysis in project management
Business planning that is integrated
Modeling and data management Finance implementation
Manufacturing implementation Sales implementation
Accounting for management
Accounting for money
Security architect for the Commerce System
SAP implementation in the workplace
Many companies around the world use SAP software, so knowing how to use it can give you an advantage when applying for jobs or seeking a promotion within your current company. Here are some common industries and positions where SAP software is used, as well as the modules and capabilities of each:
Human resource administration
Project administration
Warehouse administration
Customer service management
Accounting and financial management
Human resource administration
SAP provides human resource managers with all of the tools they need to run an effective HR department. HR professionals can keep track of every detail about an employee, from application to termination. Here are some examples of human resource sub-modules:
Organization management: This module enables HR professionals to create workflow management plans.
Personnel administration: This module handles the administrative task of recording important employee information such as hire date, personnel data, payroll accounting, and so on.
Personnel development: This module qualifies employees and assists an HR manager in reducing employee turnover as well as developing employees to improve their skills and productivity.
Time management: This module provides relevant information to the HR department about each employee's attendance, shifts, schedules, and absence.
Payroll: This module displays and processes information about employee wages, benefits, and taxes.
Conclusion
I think that's all I can explain about the definition of SAP and ERP also about why it is so important, etc.
I hope this article will help you undertand more about What is SAP? Meaning and Definition of SAP ERP Software.