A company's most valuable asset is its data. Having information about the customer cycle or managing your business inventory, for example, allows you to focus all of your strategies on success and effectiveness.
However, this level of efficiency in data organization often appears to be a utopia: company directors are simply fatigued by the large volumes of information, as well as confused when searching for specific data in their multiple systems.
If you believe that this is the case in your workplace, you will most likely find a solution in this blog.
ERP software is a tool that your company may require because it unifies all of your data and allows you to access it from a single platform without complications.
But what exactly is ERP software? Enterprise Resource Planning is the abbreviation for it. It is what enables businesses to organize and manage all of their data and resources in an automated and agile manner, preventing some information from becoming lost or difficult to locate.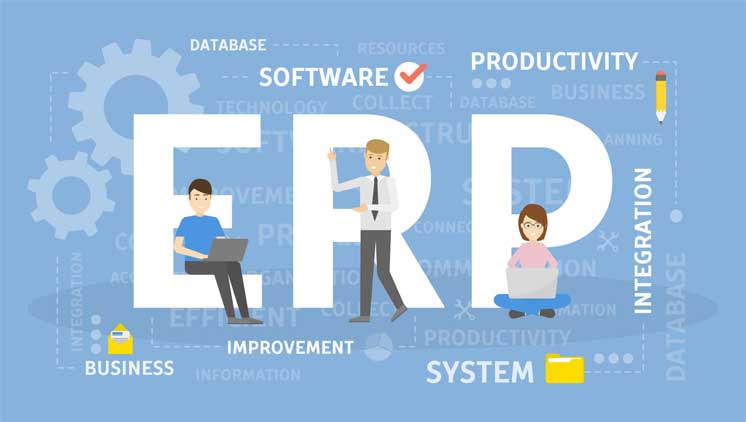 Business Issues ERP Software Can Solve
Every day, dozens of situations and problems arise in businesses that can be easily solved or avoided by implementing an ERP system. How many hours of your workday have you spent looking for customer data in your systems? And you've probably spent many hours each month on email sales and promotion campaigns without using a marketing automation tool to manage them for you.
In the following points, I will explain some of the most common problems that ERP software solves in businesses:
Wasting time looking for information / data
When a company uses multiple systems, it is unavoidable to waste time searching for data. If you have a platform for accounting, another for inventory, and yet another for payroll and clients, it is only natural that you spend a significant amount of time tracking the data that you require. In this case, what role does ERP software play? ERP Odoo, for example, brings together a series of modules in an interface designed to manage the various areas of a company.
ERP systems include modules for CRM, sales, accounting, billing, inventory, and email marketing, among many others, centralizing data on a single platform and minimizing workflow time loss.
"A significant amount of time can be saved by implementing a fully integrated ERP system by eliminating double entry of information and the need to search for data in multiple places," explained an article in Solutions Review magazine.
Data is difficult to obtain.
Access to company data has become a challenge as online and remote work has gained traction in many industries. In traditional businesses, data is stored in systems that can only be accessed in person. That is, if you require inventory, you must go to the company building and check the appropriate system.
Poor customer service and decreased sales
Along with data, the most important thing for a business is, of course, the customer. It is because of these customers that the company can grow, evolve, and expand. It is critical to understand that the client relationship does not end once the transaction, or sale, is completed. Many businesses make the mistake of not following up with customers after sales and not analyzing future business opportunities with them.
A CRM can be integrated into ERP software to manage each stage of the customer's buying and selling cycle in detail. This platform will allow you to see a list of clients and contacts, as well as monitor their consumption patterns and queries to identify future sales opportunities. And you will be able to see directly what customers' experiences with your company have been, whether they have reported any incidents or not. All of this, in the end, helps to strengthen your company's existing customer relationships and allows you to broaden your scope.
Ineffective decision-making
Accessing your company's data can be extremely difficult if it is not organized. An unpleasant task. However, doing business without knowing your company's data is the worst thing you can do because you will be working blind. Knowing your company's true state is critical for making sound decisions that will propel it forward.
And what better way to gather all of the information you need to complete business on the same platform than ERP software? For example, if you are going to order a new batch of products or raw materials for your company, you should have the current inventory on hand to verify what you need and place the order that you truly require.
It is also possible that you will offer a product to a client but have no idea whether the transaction will be successful or not. You can easily review this client's history from the ERP software to see how their behavior has been and determine if what you are offering is truly what they require.
Conclusion
ERP is an abbreviation for enterprise resource planning. It is software that manages a company's finances, supply chain, operations, commerce, reporting, manufacturing, and human resources.
These are some of the issues that ERP systems address in businesses.