When the growth of your website outpaces your hosting capacity or computer resources, a virtual private server (VPS) becomes necessary. Using this in conjunction with your web hosting service gives you more resources, such as storage space, bandwidth, and RAM, to keep your site running at peak performance.
Furthermore, it improves your digital security, especially since cyber-attacks are quite common during COVID-19.
This article highlights the top 20 best VPS hosting with cPanel and WHM for individuals and businesses.
We have you covered as you shop around for just the right VPS system that adequately furnishes the features for either a new installation or a migration pathway for your specific needs, from popular brands to enterprise heavyweights.
COVID-19 compelled the global population to remain at home. With everyone literally left to their own devices, there is a worldwide increase in internet usage.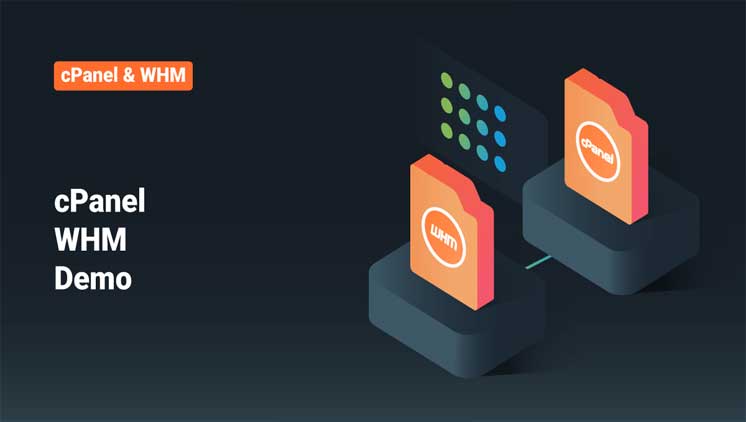 In fact, the number of online transactions increased by 39.7 percent in January 2021 compared to January 2020, while the conversion rate of e-commerce portals increased by a whopping 40.3 percent. Simply put, more people are shopping online for their wants and needs.
This is certainly good news for online retailers until their server capacity is exceeded, which slows the site down and compromises its functionality.
The massive influx of global web users caused by the pandemic has actually slowed down the internet, so imagine what a single portal can do with so much traffic. It's worth noting that slow-loading websites cost $2.6 billion in revenue each year.
This is where virtual private server hosting comes in. Its ability to provide more resources to your website and greater control over the server allows your portal to accommodate more people while maintaining speed and functionality.
This means you can fully capitalize on the increased traffic caused by the pandemic while also generating higher returns.
Read too: Best Managed VPS Hosting with cPanel
However, finding the best website hosting provider entails more than just comparing pricing and disk space. When choosing the right provider, you should first have a good idea of the various types of services your company will require for your website.
Then you can start looking for the best hosting provider for your company—one that can actually meet your needs at a price you can afford. If you feel you need to cover more ground and gain more insight before making that final purchase, our own review of the leading web hosting services goes into greater detail.
3 Best VPS hosting with cPanel and WHM
Three Best VPS Hosting with cPanel and WHM are:
Namecheap
Richard Kirkendall founded Namecheap in 2000 to give average people the opportunity to create and launch their own websites without advanced programming and coding skills—or deep pockets.
Almost two decades later, with over a million clients and over three million domains hosted, NameCheap has established itself as one of the market's leading web hosting solutions.
Apart from low-cost domains and hosting, Namecheap also offers flexible and dependable hosting, a suite of professional email services and SSL certificates, website optimization, and stores with professional tools such as Weebly, Google Apps, analytics, SEO assistance, and traffic boosters.
Click here https://www.namecheap.com/ for detail.
IONOS 1&1
1&1, the web hosting solution of choice for millions of businesses in ten different countries including Germany, Spain, the United Kingdom, and the United States, ranks tenth in our list of top 20 VPS hosting with cPanel and WHM and is one of the world's most successful web hosting providers. Since its inception nearly three decades ago, 1&1 has won 15 million contracts. 1&1 is one of the top five web hosting companies in the United States, and its grip on the market was strengthened with the opening of its massive 55,000-square-foot data center in Lenexa, Kansas. Over 7,000 employees from all over the world work for the company, which serves the major economies of North America and Europe.
Click here https://www.ionos.com/ for more information.
Hostiso
Hostiso offers quick and high-quality web hosting services at a low cost. Their experts are based in-house and are on call 24 hours a day, seven days a week. Hostiso provides shared, reseller, VPS, cloud, and dedicated hosting, as well as domain registration and transfer assistance.
Hostiso has been in business since 2010 and has a solid reputation for providing high-performance hosting products and solutions as well as exceptional customer service. To strengthen their market position, they provide a great combination of stable technology, flexible support, and affordable pricing. Furthermore, the company is committed to lowering CO2 emissions through the use of green technology and practices.
Click here https://hostiso.com/ for more detail.
Conclusion
Those are the 3 recommendations for Best VPS hosting with cPanel and WHM along with their reviews
Do you want to use one of their products?